Προσφορά!
Static Labz CHRG'D Up 90 caps
60.00€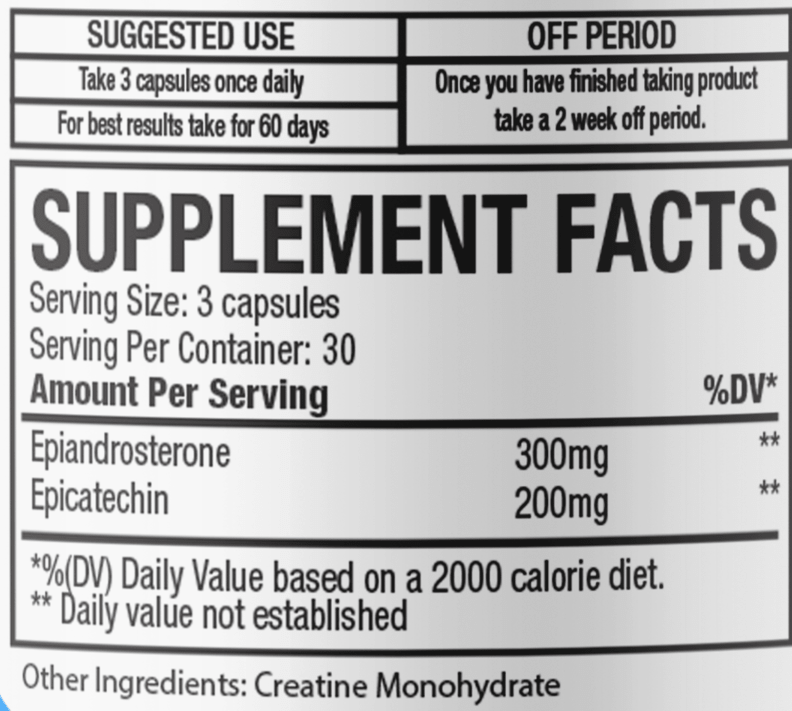 Εξαντλημένο
Περιγραφή
Static Labz CHRG'D Up a new testosterone booster developed with the use of strong ingredients with anabolic effects. The supplement allows you to unlock the anabolic potential, allowing for unlimited increase in muscle mass. The preparation contains Epiandrosterone and Epicatechin, one of the most powerful muscle building ingredients. Formula additionally enhanced with creatine.
CHRG'D Up helps to increase protein synthesis, lowers cortisol levels, reduces inflammation and allows the reduction of myostatin levels, creating an ideal environment for muscle growth and strength. A muscle-building supplement recommended for athletes who want to increase strength, improve the aesthetics of the figure, and improve the overall body composition with a focus on high-quality, dense and compact muscles. Perfect for fitness competitions and photo sessions.
Epiandrosterone – transforms into Stanolone in the body, becoming very androgenic. The compound is especially good for increasing muscle strength and density, which makes it great for use during a reduction cycle or alongside prohormones that help build mass. One additional benefit of epiandrosterone is that it has immediate neurological effects, so there is increased training aggression and endurance from the first dose.
Epicatechin – it works by blocking the protein myostatin, which is responsible in the body for inhibiting muscle growth. Its too high level may prevent the growth of muscle mass, and is also not conducive to increasing training parameters. This supplement contains the highest dose of Epicatechin blocking myostatin on the market, so it can be used both as the ultimate natural alternative to doping agents, and can also be a very important element of post-cycle therapy. It is a completely natural preparation that is a myostatin inhibitor that also lowers the LDL cholesterol fraction, which is especially important when using doping.
Dosage:
3 capsules a day.